This bar annex restaurant is situated on Caya Francisco Figaroa, next to the stadium with the same name. This is the road from Oranjestad to Noord. The restaurant is specialised in grilled meat, but they also have a few dishes with fish. The owner is from Colombia and makes a very good chimichurri sauce.
DH loves their chorizo saucages and asked if he could get them as an appetizer (they are on the menu only included in a mixed platter). He could get them. The cost was $ 9 and it looked like this (after we already took some bites):
He again just loved it.
For entrees I had the double trouble: two pieces of battered and fried chicken on a toasted bum. I didn't like it at all, as it was tasteless. I should have complained, as when I looked at the menu again at home, I realised they forgot to put any sauce on it. My mistake.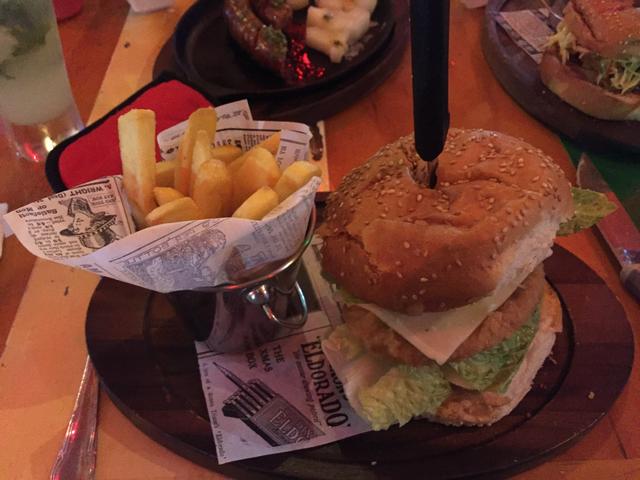 DH had the pulled pork and was raving about it.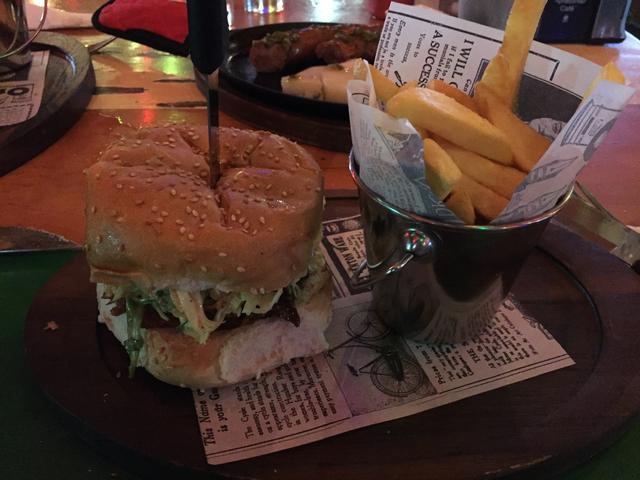 Total bill including two mojito's was $ 51 or almost 90 florins.
This is their website:
http://ferminsaruba.com/