Stayed here from 4-1 to 4-11 on the AI deal, upgraded to ocean front room. We usually like to stay down in the low rise at Divi or Tam with more beach.
I'll answer the question that I get asked a lot out front, "Would you stay there again?" Absolutely not!
As far as the resort itself, it was very clean inside and out on the grounds and the food was very good, no complaints here. Read a lot of negative reviews on the food here, bunch of crap, food was outstanding actually
Here are they problems I had with the HI. First off, the new law for palapas was suppose to come into effect 4-1-19 where no resort on the island can reserve them anymore if they were beyond the property line which are those little blue towers you see at the resorts. The first full day we are there, I go down about 6:00am and get a palapa, well beyond the property line. No sooner than I sit down after getting a few loungers a beach person comes over to me and asks if I reserved this, I very nicely said no and tried to explain to him it was well past the property line and they can't reserve them. Not sure he could understand English anyways, so he walks away. 5 minutes later he's back with a piece of paper explaining how we have to reserve the day before by standing in line at 3:30 and again I try explaining but he was not listening and said I must move. Ok, not going to start trouble the first day, I have my piece of paper from their own web site explaining the new laws that I brought with me so I go get that and head to the front desk with it. I show the paper to the guy at the front desk and he acknowledges that I am correct and should not have been removed from that palapa. He apologizes and asked for the attendants name which I did not know and wanted my room number which I did not give him, I explained I just wanted them to be aware of the situation going on out there.He did tell me to see this person in the towel hut and he would hook me up which he did. Here's where the real fun starts.(This happened before I got the hut) I also have a video I posted on Facebook that I will put here for you to see, more on that later. So I go further down and pull a couple of loungers up under a palm tree and set up. A different guy pulls up 2 loungers and puts them right next to mine? I tell him I don't need 2 more, he says these are for other people? Now I'm
I promptly took the loungers he put there and moved them away from ours. Now they are trying to reserve palm trees, great!
We stayed in the middle one I believe the Ocean tower, so can't speak for the other 2 towers they have. They shut down the main bar at 7:00pm
I want to be outside having drinks at night not at an inside bar.They also have the Sea breeze bar but very small and mainly for dining.
As I said, we did the AI (All Inclusive) they put the wristband on you when you arrive and you should be good to go on getting drinks and food with no hassles. Not here, they make you sign for everything you get! A drink, a coffee, a water, your food, everything! Makes no sense at all why they would do something stupid like that. I'm surprised they didn't make us sign something for using the restrooms
The receipt you sign also shows you the prices of everything which are WAY out of line. A balashi draft beer, maybe 8oz? was $6.50, a pina colada same size was $10.50. They also have premium brands but those are extra that they will charge to your room and they add a 15% surcharge on, same for food at the restaurants if you want say a lobster tail, keep that in mind when tipping.
Getting back to the Facebook post, somebody from the HI saw it, I got a call from one of the managers apologizing which was very nice of him and didn't need to be done. He asked for the persons name trying to kick me out from under the palm tree, told him I didn't know. Also asked me if I saw money being exchanged when getting a palapa, told him yes I have, several times, he said there would be a meeting with all beach/pool people. He also sent a bottle of wine with a fruit platter to our room and asked if we wanted to be his guest at one of their restaurants anything on the menu on them, I declined that since we were already AI. Very nice touch though.
Weather was perfect as usual this time of year, I think we had a 5 minute sprinkle the 10 days we were there. Had lots of fun with friends, wish some health issues didn't come into play. Sorry this is so long! I'll try to get some pics and that video on here. If you have any questions, you can PM me.
https://www.facebook.com/1241053321/pos ... 20?sfns=mo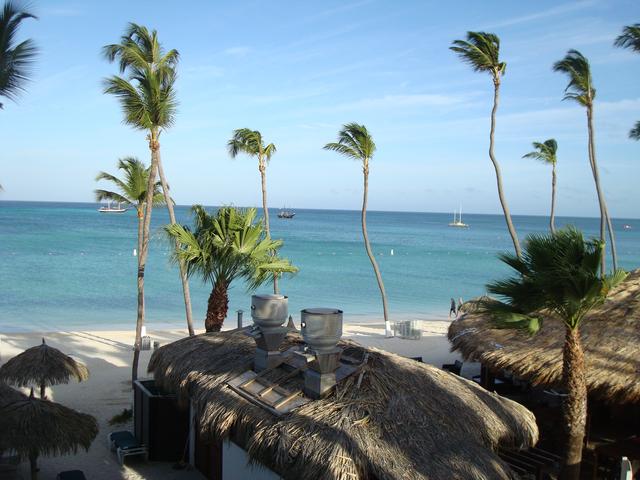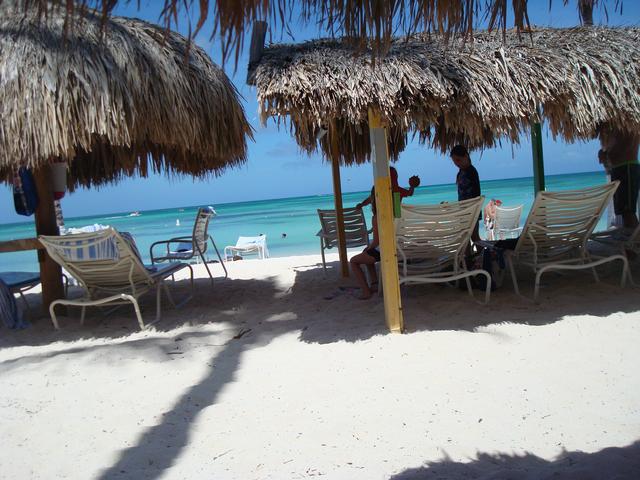 The palapa you see to the left was taken down since because over the property line.