We had a great day at the open air museum. It was much bigger than 50 years ago, but some things were as I remembered. As a child I was really impressed that people had to live in such small and dark shacks made from peat. This is what they looked like, and this is the pimped up version.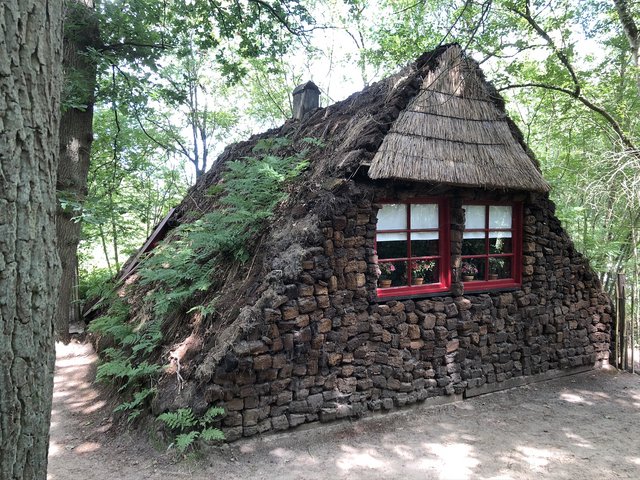 They also had a nice small windmill and church.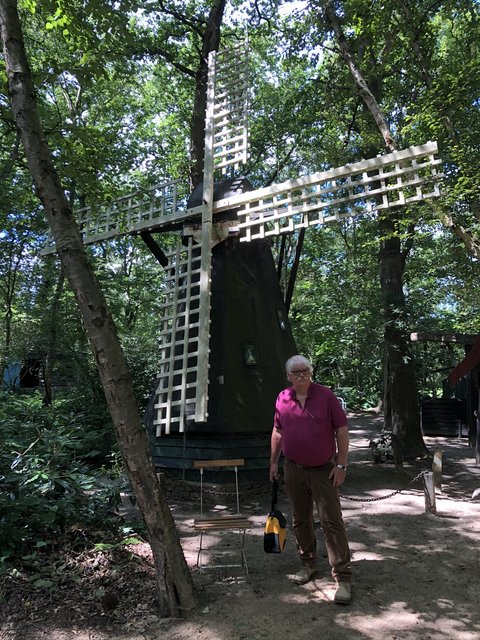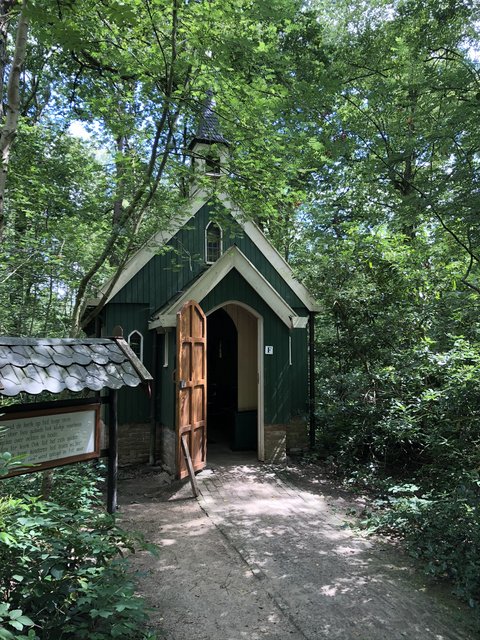 And we were told how they 'harvest' peat. They could only do it between the end of april and 6/21. It had to dry for 12 weeks, and if harvest after 6/21 I wouldn't dry anymore. One man harvested 2.500 pieces of peat each day. Those pieces weight 12 to 14 pound.
In 1910 they found a way to do it with a steam engine and a special machine. That machine could harvest 64.000 pieces a day and looked like this.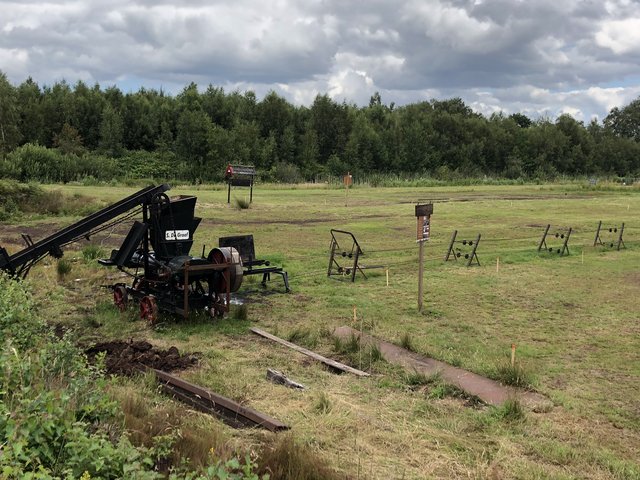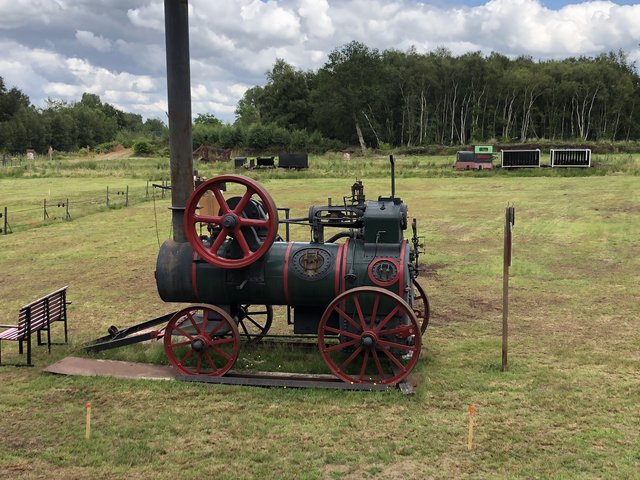 Sorry for the history lesson, but I am a historian by profession, although not professionally practicing it anymore.
We are now back at our tiny house drinking white wine (me) and beer (he). About to grill some burgers and eggplants. Cheers! Hope to see some pictures of the monkey meet at Reflexions.