For the past couple of months, I've been making some DIY projects to use at Megan's bridal
shower this July. My goal is to get everything done before it's officially summer here because
by then - I won't want to be in the house crafting.
Last week-end, I made a "Future Mrs. West" banner to hang on a backdrop. Meg will sit in front
of the backdrop to open her gifts. (Found the portable frame for backdrop at Walmart.com and the
ruffle curtains were on clearance for less than $10. a panel!)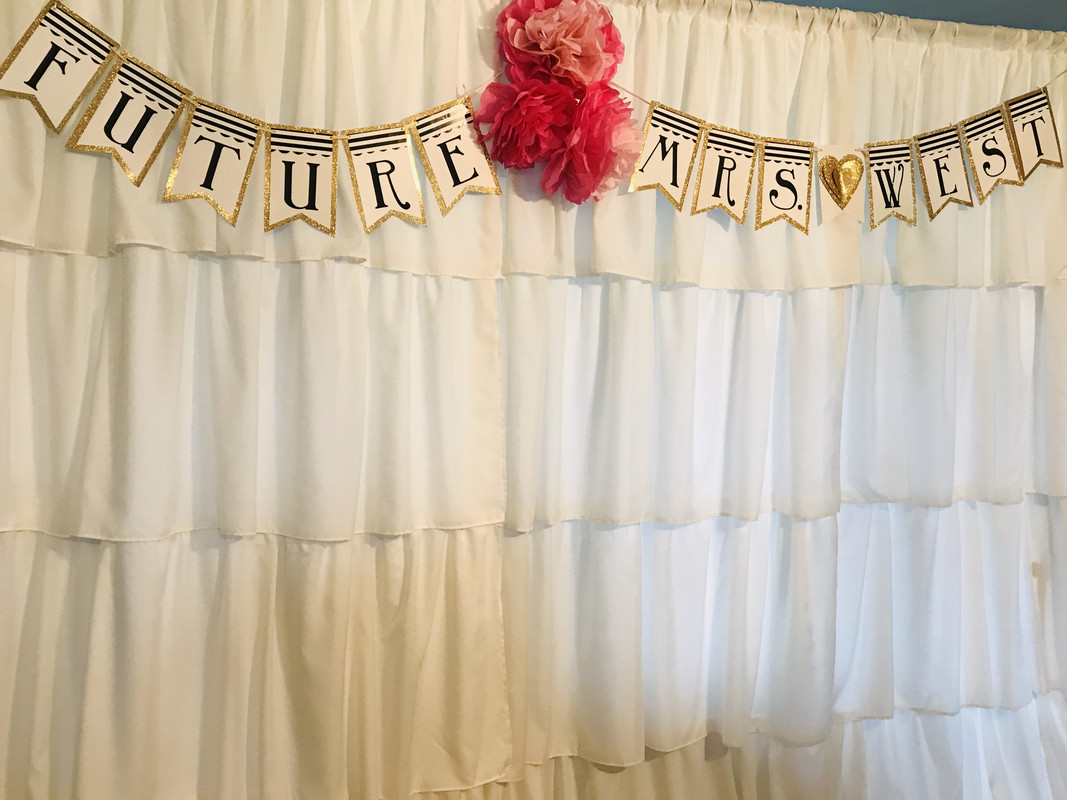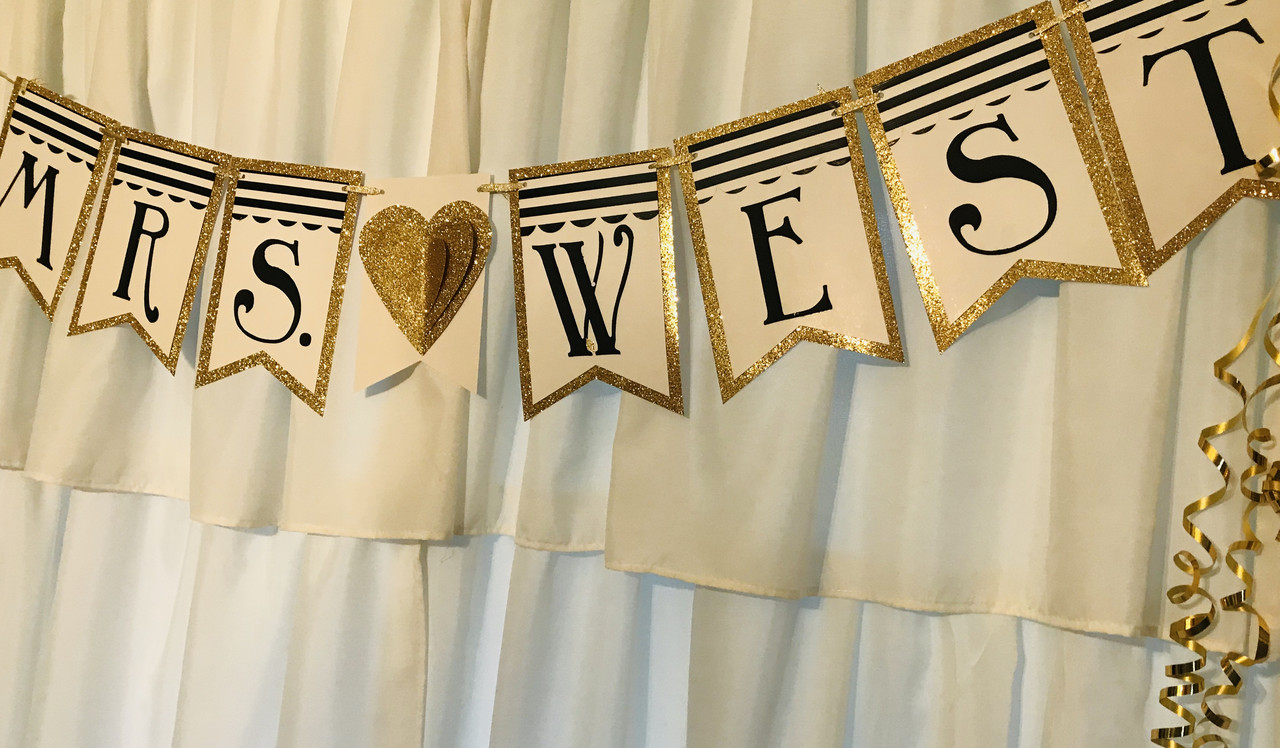 This is a decorative piece that I made with some polka dot paper, a black frame I had and wasn't using,
an embroidery hoop, love metal word that I've had for couple years, some garland baby breath & a
pink tissue carnation that I made. Honestly...I am the thriftiest crafter you'll ever meet.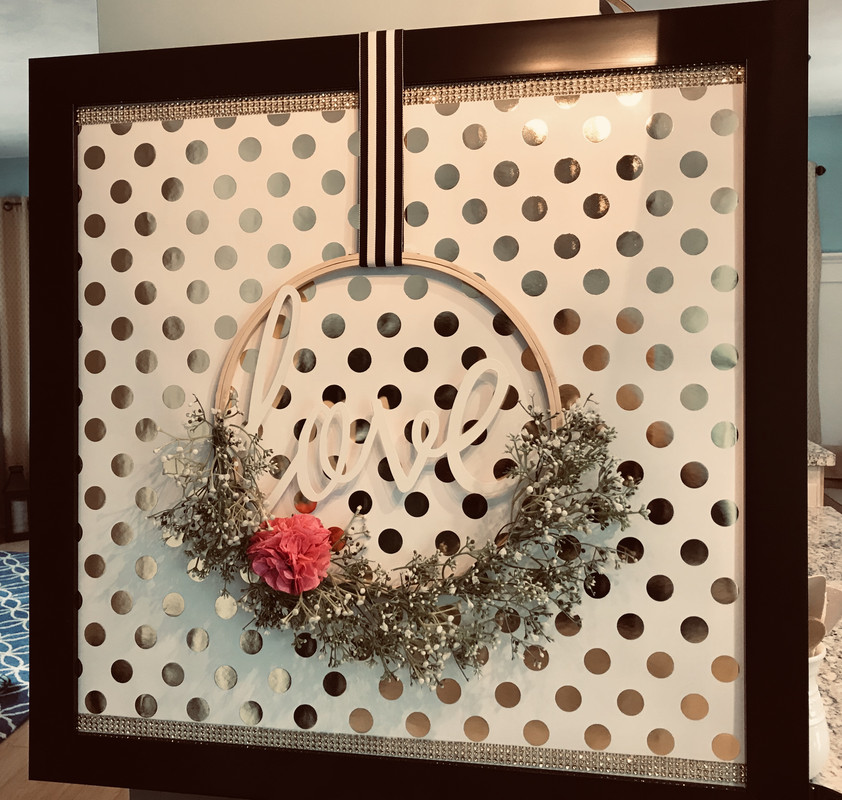 I found dark pink napkins on-line for .47 cents each and then made the napkin rings out of black
cardstock (made the bow ties w/my cricut) and some ribbon bling that I found at the Dollar Tree.
I needed to make 40 black bow tie napkin rings. They took a few days to finish.
(The Kate Spade box was on clearance at TJMaxx - I bought two of these last year when Meg said
she wanted a Kate Spade color themed shower.) I'm always on the look out for things on clearance.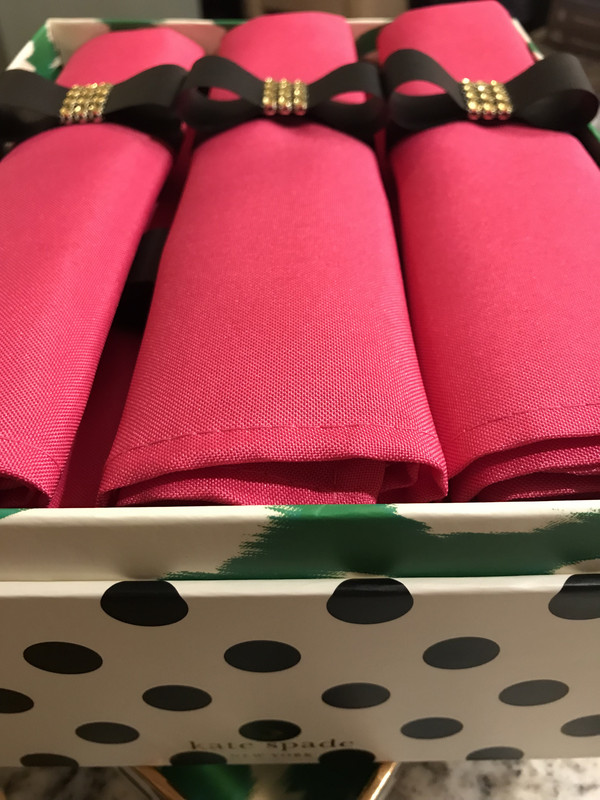 I don't have a pic, but I also made scalloped edged placemats - out of....black and white striped
heavy weight wrapping paper. haha! Found it at TJMaxx as well.
Last Fall I found some berry pink spray paint on clearance at Walmart for $2.00. I thought...buy
that...you may find a way to use it on a project for shower. So this morning, I had the idea to
paint a flower pot w/black, white, gold and pink. I had all the paint colors with the pink in spray
paint can. The white paint was hard to get perfect, but I'm happy with the pink and painted the
interior of the pot pink, too. It turned out so pretty in there I didn't want to put a plant inside.
So then I thought putting gift cards in the pot would be a cute and original idea.
Here is the before pot that I had in the garage.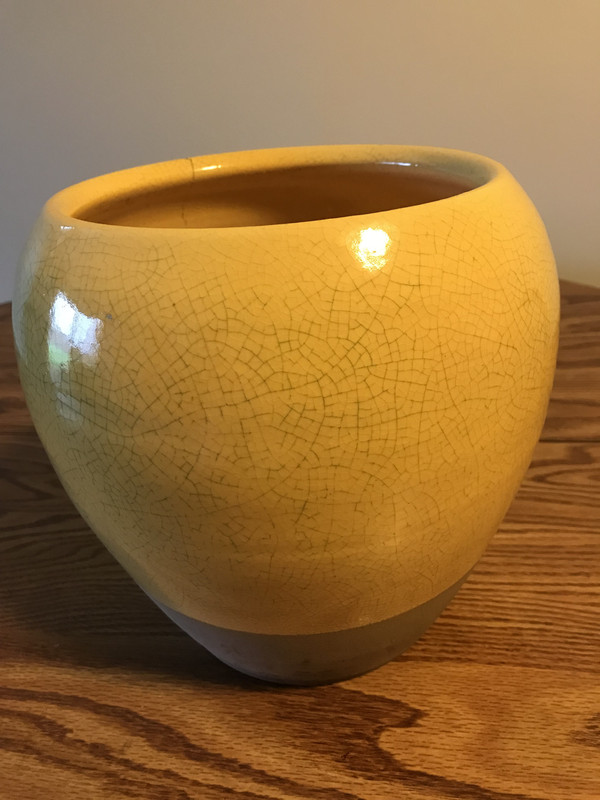 And here's the after.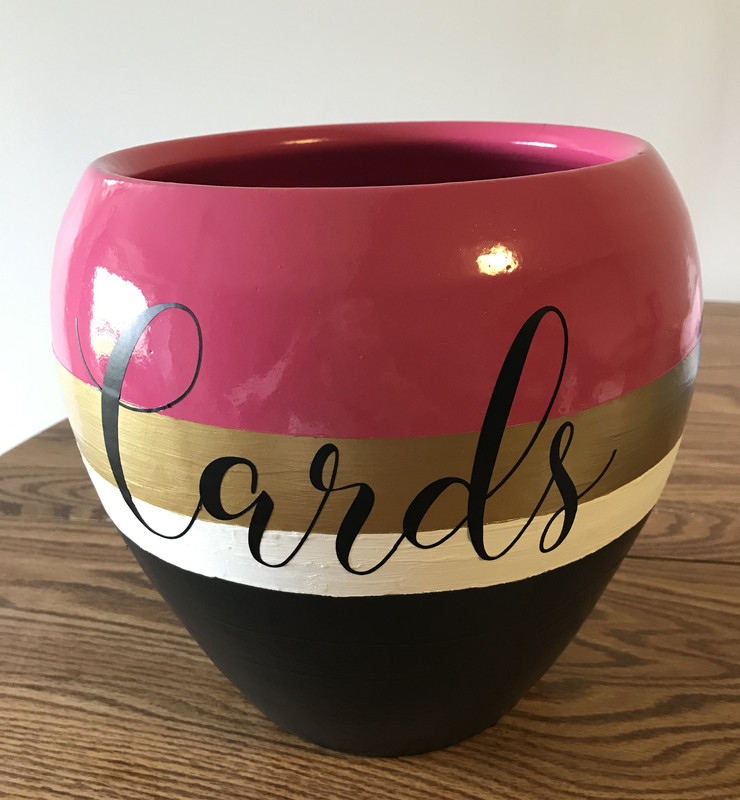 We're going to have all of the guests bring Meg a recipe.
I made this book to display - and then she can put all of her shower recipes inside.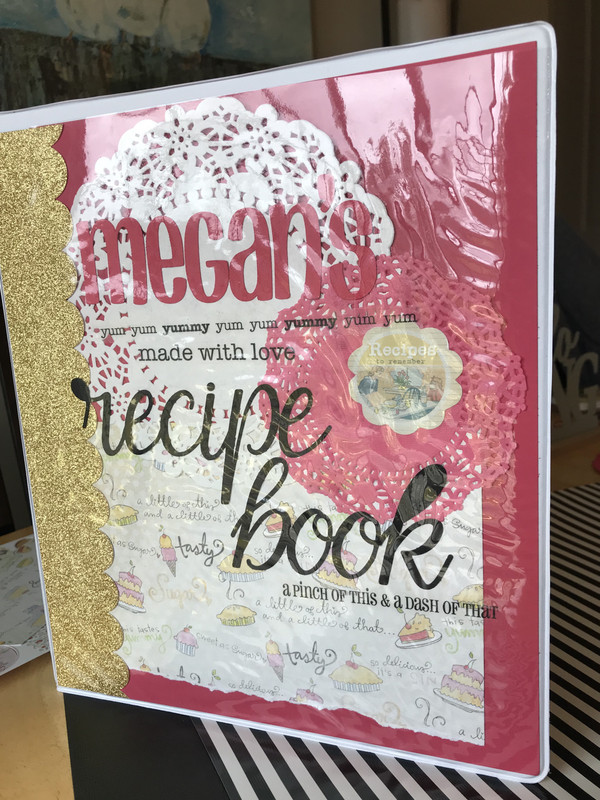 I also made the centerpiece vases. I used candlestick bases, crackle votives & ribbon bling - all
from the Dollar Tree and they turned out so cute. I'm looking for a pic of these from my phone
and will share if I find it.
I've had a TON of FUN working on the bridal shower.
We're doing all our own decorations for the wedding, too. I'm a little nervous about that - I've
never decorated at a wedding before. I'll have a "Day-of Coordinator" who I have hired, so that
will make it easier on those of us who want things to look perfect.