Good Morning
Last full day in paradise until Nov. Witnessed a fascinating sun halo yesterday. Hard to capture the true colors with my phone. The sky was a vivid blue with thin rainbow edging the halo.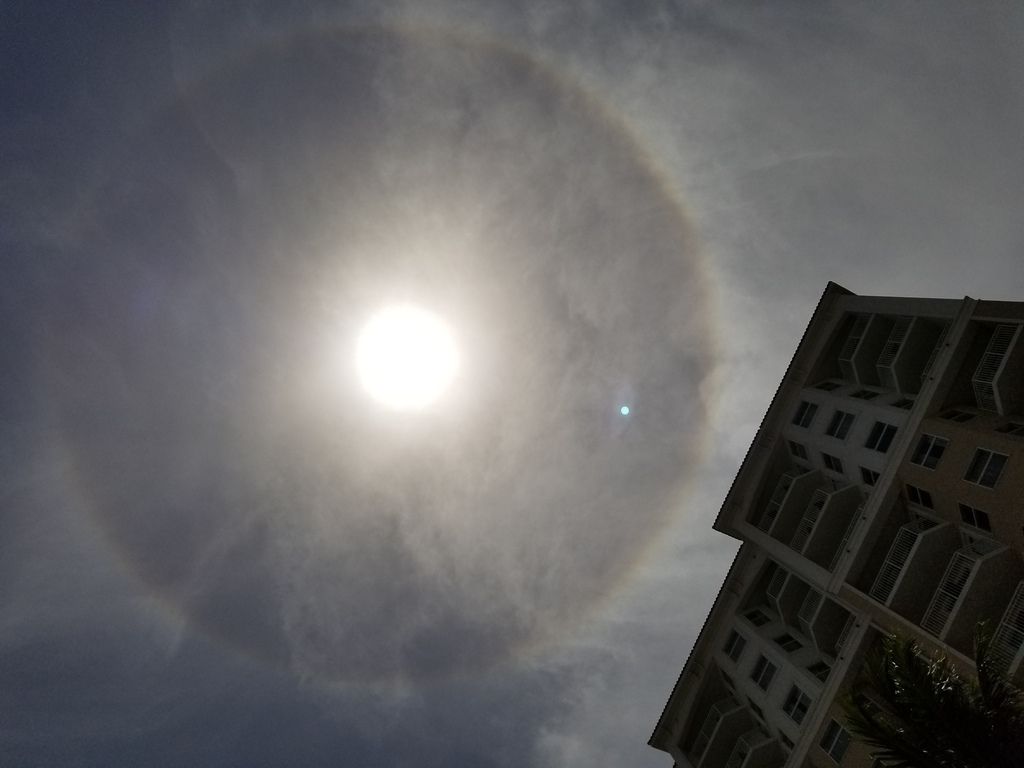 Thoughts and prayers are with those in need.
Good luck being the lead with the kitties, Laura.
Good luck on the test, Ronnie.
Glad you are feeling better, Shaggy.
Continue thoughts & prayers are with you & Karen, Tom.
Safe travels & enjoy Florida, Pat & Mike.
Good luck with jury duty, Kat. Fortunately, I was not needed when I had mine in April. Hate any part of this civic duty!!
Enjoy your time off, Kelly.
Hope the knee is healing quickly, Tara.
Safe travels tomorrow, Ann. We just miss each other.