Cheers! Who da thunk I'd still be celebrating VD day with my Special guy as he turns 15 this year.
. He loves to snuggle, I didn't have to listen to 'get off me'
Ann, hope Glenn loved the napkins as much as I did.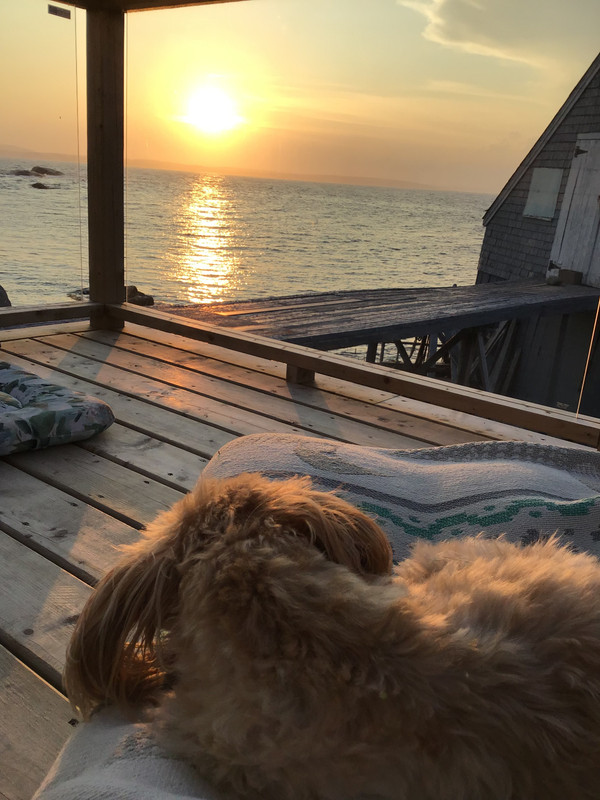 Hope Buddy will Be around to make the trip back to Lighthouse Lane again this year.