The Aruban Burrowing Owl Is Now Officially The Island's National Bird
March 19th 2012, Aruba.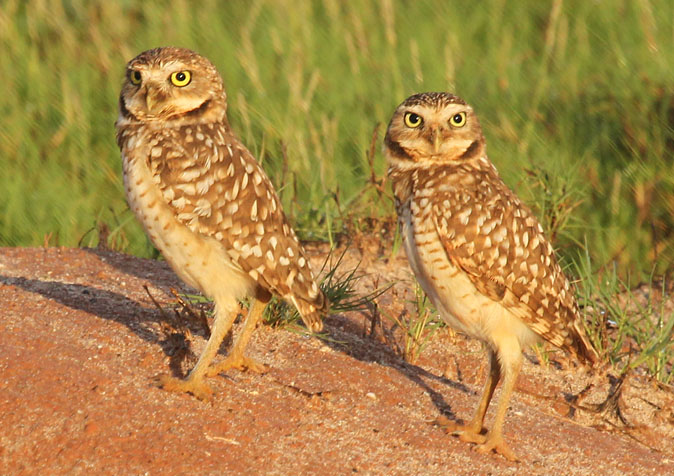 The Aruban Burrowing Owl
ORANJESTAD-The Minister of Cultural Affairs, Michelle Winklaar proclaimed the Aruban Burrowing Owl as the
island's 4th national symbol during the National Flag and Anthem celebrations yesterday. The burrowing owl
is a symbol of wisdom, durability, sustainability, and it connects us with mother nature, says Winklaar. The
Aruban Burrowing Owl is already a protected species on the island.
The Burrowing Owl is much loved by Arubans. So much so, it appears on the island's 50 florin bill and on
postal stamps. The Aruba Birdlife Conservation strived to have the Aruban Burrowing Owl as the island's
national bird. Their plea was recently approved by Parliament. Aruba has its national flag, national anthem,
the coats arms, and as of March 18th 2012 an official national bird.
Aruban Burrowing Owl video presented by the Aruba Birdlife Conservation
Burrowing Owl on Aruba's 50 florin bill
The Burrowing Owl has appeared many times on the island's postal stamps