Hotel RIU Palace Antillas to Add up to 500 jobs
August 27th 2014, Aruba.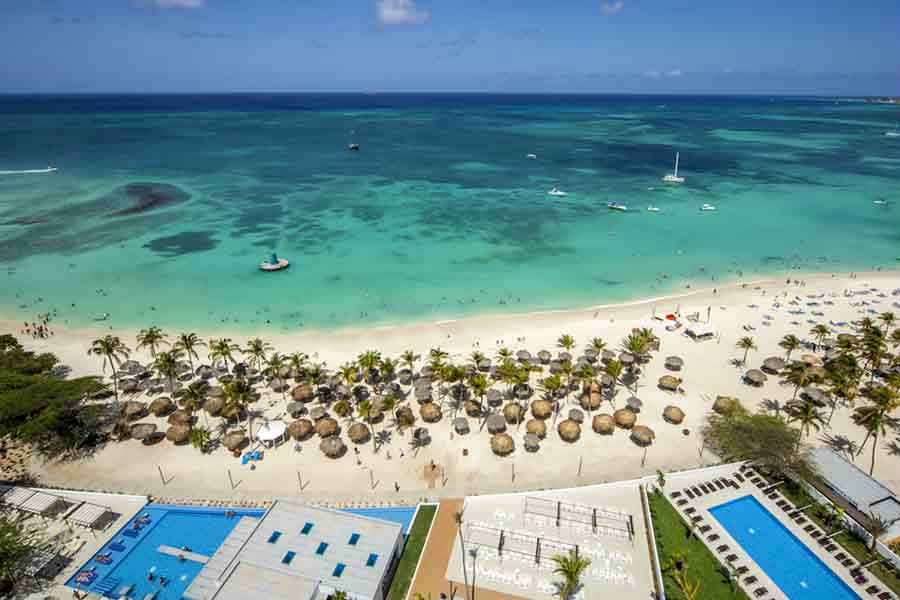 PALM BEACH-The Minister of Labor, Paul Croes met with the legal representatives of RIU hotels and Aruba Hotel
Enterprises who are currently redeveloping the former Westin hotel property. The executives of RIU have indicated that
the renovation works have progressed accordingly, and that they can now announce the official date of reopening,
which will be October 11th 2014.
RIU took over the Westin property in February 2014, and closed the hotel in that same month for an extensive
renovation worth up to US$180 million. There are currently 13 contractors working around the clock on site. RIU is
constructing three swimming pools, four restaurants, a new casino, and a nightclub on property grounds. The rooms
will be repainted, the carpet, furniture, and mini bar replaced.
Hotel Riu Palace Antillas is the second RIU hotel on the island, and will add up to 500 jobs to the labor market once
completed. RIU Palace Antilles will be a 24 hour all inclusive resort for adults only (18 years and above).
_